Dr. Manasa Nagabhushanam
Director – Academics and Research
Dr. Manasa is the Director (Academics and Research) at ISBR Business School. She is formerly the Director of Centre for Educational and Social Studies, Bangalore. She currently serves as the Executive Member of Central University of Karnataka, Kalaburagi and was formerly Syndicate Member of Bangalore University.

She has been a Professor in Management who has served as director/dean at various Business Schools in Bangalore. She has carried out various research projects for Government and Business organizations. She set up AnalyZ Research Solutions in 2011 and successfully worked on several Research assignments like Moksh Agarbathis, Infotrack Telematics, Meritrac, Hitachi, Banjara Foods, Sarva Shiksha Abhiyan, Karnataka Knowledge Commission, Youth for Seva and has supported several start-ups for their market entry. She has published several articles in newspapers both in English and Kannada. She received the Best teacher award from Bangalore Centre for Education in 2007 and her thesis was awarded the 'Best Ph.D. Thesis' from Prestige Group of Institutions, Indore in 2009. Currently she is a doctoral guide for University of Mysore and Jain University. Six scholars have completed Ph. D. under her guidance.
---
Mr. Kanagaraj K
Registrar & Dean In-Charge
Mr. Kanagaraj is a seasoned teacher with over 17 years of experience. He specializes in OB & HR. During his teaching career of 10+ years he has published various articles in leading national and international journals. He has done his MS in IT Management from Madurai Kamaraj University and has an MBA from Anna University, Chennai. Currently he has submitted his PhD thesis in "Comparison of HCM practices in IT & ITeS and influence of select behavioural variables" and is awaiting his public defense. He comes with a total of 17 years of experience in both Teaching and Industry. In his 7 year stint in industry he has worked with large corporations like IBM, Mphasis etc., in various capacities.
---
Commander S. Shrikumar
Director – Executive Education & Administration
Commander Shrikumar has completed Master of Science (M.Sc.) in Leadership and Strategy from London Business School, Master of Technology in Electronics & Telecommunication from University of Pune and Bachelor of Engineering from University of Mysore.

An accomplished professional with experience in the Defense/Aerospace sector and in Government specializing in Operations, Technology Management, Technology collaborations/JVs, Policy advocacy/policy formulation, Defense Procurements/Defense Offsets and Government regulatory requirements.

At L&T, within the Defense & Aerospace division managed the design and construction of India's strategic submarines with technological collaboration with the Indian private/public sector and global defense majors. Intimate understanding of Defense procurement, defense Offsets, equipment Indigenisation, Technology Transfer, Strategy, Operations & Policy Formulation. A former submariner with the Indian Navy.
---
Mr. Abbas Uppin Ali
Director – Corporate Relations
Mr. Abbas Ali holds Engineering degree in Electronics & Communication from Karnataka University Dharwad. He has MBA degree in HR and 18 years of professional experience in IT training and education industry. He heads Corporate Relations and Placements in our institute.
---
Mr. Raghunathan Nair G
Director – Alumni Relations
Mr. G R Nair is the Director – Executive Academics & Head-Alumni Association. He has 28 years of experience in Industry and 15 years in Academics.

His career started in State Bank group as Probationary Officer and worked in Indian Private Banks and foreign as Regional Manager, DGM to the level of Dy. GM / Vice President in charge of Credit, HR, Administration, Training, Recovery and Inspection Departments.

He has won Awards as Best Manager and Best Regional Manager.

He has served in 5 foreign countries in Petro Chemical industries as General Manager and VP. He was also the Advisor of CBSC schools in UAE, Bahrain.

He has teaching experience in Bankers Training Institutes, Vignana Jyothi Institute of Management Hyderabad as Associate Professor and Chairperson of Admissions and Corporate Relations, IBMR Bangalore and DC School of Management & Technology, Vagamon as Professor as Head of Corporate Relations and placements.
---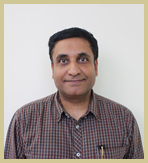 Mr. Kirron Bindu
Assistant Professor & Director International Relations
Mr. Kirron Bindu has domain expertise in Finance. His areas of interest is Financial Derivatives and Risk Management. Starting in 1995 Kirron has experience in Accounting and Auditing areas too. Kirron has over 12 years of teaching experience in some of the best schools in Bangalore. Valuation is another area of passion, in the recent past he has valued companies and natural resources like mines for interest groups in the social activism sphere. He has experience in analyzing the social cost of PPP and raising pertinent questions before the Regulatory authorities in the areas of civil aviation and electric utility companies. He is involved in training executives in IFRS. He is a partner in an investment advisory firm called Mentes Capital where he provides both investment and trading calls to interested subscribers for various investment packages. He is a mentor at leading accelerator called Kyron. He likes reading anything on finance and follows global financial markets keenly.
---
Ms. Kavitha Madhusudan
Director Admissions
Mrs.Kavitha Madhusudan is a seasoned professional with over 19 years of experience in the field of institutional branding, strategy, student recruitment. Mrs. Madhusudan has had a longer stint of career with Acharya Group of Institutions and has held various administrative positions including that of Director, Admissions for over 14 years. Mrs. Madusudan has also served as Deputy Director, Admissions at Alliance University and is currently serving as Director, Admissions at ISBR Group of Institutions.
---
Mr. R. Gopalakrishnan
Campus Manager
R. Gopalakrishnan is an Air Veteran who is a Post Graduate - M. Com., (Business Administration) who has served in Indian Air Force from 07th October 1980 to 31st October 2000. He takes care of General Administration, Infrastructural requirements, Hostels, Travel Desk, Student's Discipline, Students Support, Food arrangement for Students and emergency medical needs.

R. Gopalakrishnan is the Convenor of Anti Ragging Committee and is a Member of Campus Disciplinary Committee and is Single Point of Contact for Parents.